A new book about Antarctic cuisine satisfies foodies and historians alike (Jeff Inglis/Portland Phoenix)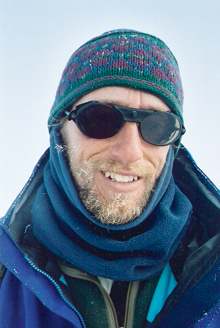 As you nurse your post-Thanksgiving food coma back to normality, spare a thought for the men and women in Antarctica this holiday season. They're warm, well-fed, and happy (if really far from family) — but it wasn't always this way.

Maine author Jason Anthony explains in Hoosh (named for a half-fat, half-meat staple of Heroic Age expeditions) that "Antarctic culinary history is a mere century of stories of isolated, insulated people eating either prepackaged expedition food or butchered sealife." He describes "Antarctica's sad state of culinary affairs" as a set of circumstances where "Cold, isolation, and a lack of worldly alternatives have conspired to make Antarctica's captive inhabitants desperate for generally lousy food."

That wry sense of humor pervades the book, based in part on his eight summers in Antarctica. It begins with the mystical appearance of several loaves of fresh sourdough bread (a delicacy, I can attest from my own time on the Ice, that is of incalculable value) as Anthony prepares for a deep field expedition, with him and one other person (as it happened, a direct descendant of an early Antarctic expeditioner) slated to spend 90 to 100 days alone on a glacier, clearing and maintaining an emergency landing strip in case of bad weather at the main US base, McMurdo Station.